Asteroid in Love the anime series of 2020
Asteroid in love is a manga written and drawn by Quro, published in Hōbunsha's Manga Time Kirara Carat magazine since January 2017. It has been collected in four volumes tankōbon. An anime adaptation, produced by Doga Kobo, aired in Japan between January and March 2020
Story
During her childhood, a girl named Mira befriends a boy named Ao and makes a promise to him to discover an asteroid. Upon entering high school, Mira joins the earth science club, a fusion of the school's astronomy and geology clubs, and reunites with Ao, who turns out to be actually a girl. Together with their fellow club members, Mira and Ao take part in various astronomical and geological activities in hopes of someday discovering an asteroid.
Characters
Mira Konohata (木 ノ 幡 み ら, Konohata Mira)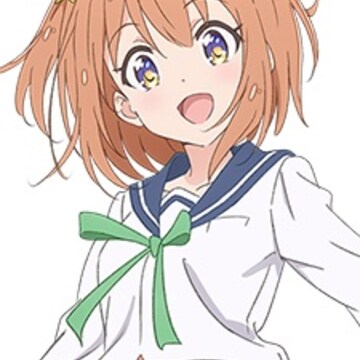 The main protagonist, who joins the earth science club in the first year and becomes vice president in the second year. She became interested in astronomy after meeting Ao as a child and is determined to discover an asteroid with her.
Ao Manaka (真 中 あ お, Manaka Ao)
An astronomy fanatic who was initially mistaken by Mira for being a boy when she was a child. He becomes the club's treasurer in his second year, when he also moves in with Mira to fulfill his dream with her while her parents are away.
Mai Inose (猪 瀬 舞, Inose Mai)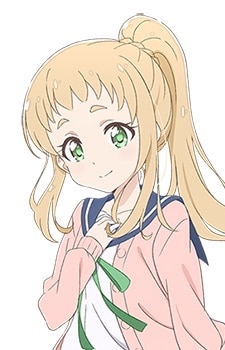 A member of the earth science club and former member of the geology club, nicknamed "Ino-senpai," who becomes the new club president after Mari resigns. He has a crush on Ibe.
Mikage Sakurai (桜 井 美景, Sakurai Mikage)
Vice president of the earth science club prior to graduation and former president of the geology club, nicknamed "Sakura".
Mari Morino (森 野 真理, Morino Mari)
President of the earth science club before graduation and former president of the astronomy club, nicknamed "Monroe-senpai". Aspire to be an astronaut.
Moe Suzuya (鈴 矢 萌, Suzuya Moe)
Mira's childhood friend, known as Suzu for short. She is particularly fond of girls and has a crush on Misa. His family owns a bakery.
Yuki Endo (遠藤 幸, Endo Yuki)
Earth Science Club Consultant.
Yuu Nanami (七 海 悠, Nanami Yuu)
A girl who joins the club in Mira's second year, nicknamed "Nana". He wishes to devote himself to meteorology to help others after seeing his aunt suffer from the flood damage.
Chikage Sakurai (桜 井 千 景, Sakurai Chikage)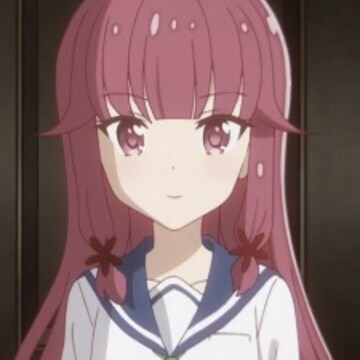 Mikage's younger sister, nicknamed Chika, who joins the club after Mikage graduates from high school. He shares his sister's enthusiasm for geology.
Misa Konohata (木 ノ 幡 み さ, Konohata Misa)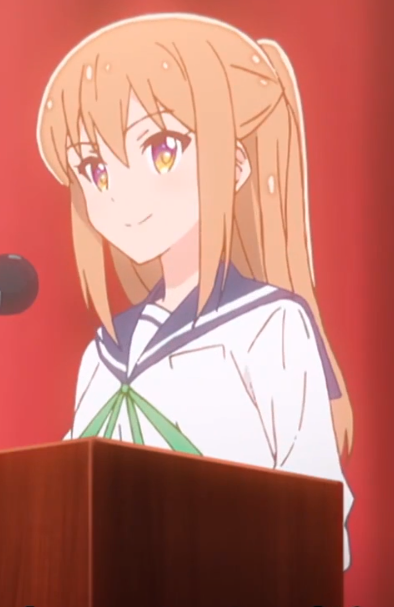 Mira's older sister, student council president until graduation.
Megu Suzuya (鈴 矢 芽, Suzuya Megu)
Suzu's younger sister.

Sayuri Ibe (伊 部 小百合, Ibe Sayuri)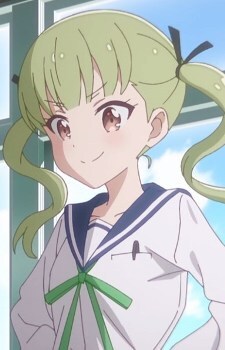 President of the club and friend of Mai, who prefers to be called "Eve".
Ayano Use me (宇佐美 綾 乃, Usami Ayano)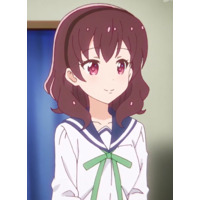 Newspaper club member and classmate of Ao.
Anime
An adaptation of the anime television series was announced in the April issue of Manga Time Kirara Carat on February 28, 2019. The series is animated by Doga Kobo and directed by Daisuke Hiramaki, with Yuka Yamada in charge of composing the series and Jun Yamazaki providing design the font. Takurō Iga is composing the music for the series. It aired from January 3 to March 27, 2020 on AT-X, Tokyo MX, SUN, KBS, TVA and BS11. [5] Nao Tōyama performed the opening theme of the series "Aruiteikō!" (歩 い て い こ う!, Let's walk there!), While Minori Suzuki performed the ending theme of the series "Yozora" (夜空, Night Sky). It worked for 12 episodes. Crunchyroll is simulcasting the series with English subtitles, while Funimation began streaming an English dubbed version from March 6, 2020.
Technical data
manga
Written by Quro
Published by Houbunsha
Manga magazine Time Kirara Carati
Gender seinen
Publication date January 2017 - present
Volumes 4
Anime television series
Directed by Daisuke Hiramaki
Written by Yuka Yamada
Music by Takuro Iga
Studio Kobo stave
Broadcast on Funimation, Crunchyroll
Original AT-X network, Tokyo MX, SOLE, KBS, TVA, BS11
Transmission date January 3, 2020 - March 27, 2020
Episodes 12