Rudolf in pursuit of happiness - The Japanese animated film
Rudolf in search of happiness (ル ド ル フ と イ ッ パ イ ア ッ テ ナ Rudorufu to ippai attena) is a 2016 Japanese computer graphic animated film, directed by Kunihiko Yuyama and Motonori Sakakibara. Produced by Toho, it was released in Japanese cinemas on 6 August 2016. In Italy it was released on 15 March 2018 distributed by Mediterranea Productions
Story
Rudolf is a domestic black kitten from the town of Gifu (Chubu region, central Japan) who has never left his home, being cared for by his daughter Rie, his owner. When Rie's mother asks her to visit her grandmother to bring her food, Rudolf follows Rie out of the house, wanting to know the outside world. But when Rudolf runs into a fishmonger, escaping and getting into a truck trailer, he is stunned by a broom thrown by the fishmonger. When Rudolf wakes up and exits the trailer to explore, he meets "Gottalot", a large dovetail street cat who lets Rudolf sleep under a temple. The next morning, Gottalot and Rudolf walk through the city, while Rudolf learns that Gottalot has received many names from the people he met, but when he asks Gottalot if he was a house cat, he snorts away. Soon after, Rudolf meets another cat named Buchi with a habit of imitating martial arts moves and yelling "Hyah," which tells Rudolf that Gottalot was known as the Junk Tiger. He also tells Rudolf about a dangerous dog named Devil. As Buchi offers to leave Rudolf hanging around his house, he explains Gottalot's fight against a Doberman, who threatens to rip off his ear if he returns. Buchi interrupts the story when he sees a beautiful Siamese cat and goes after her, but greets Rudolf. that threatens to tear off his ear if he comes back. Buchi interrupts the story when he sees a beautiful Siamese cat and chases her, but greets Rudolf. that threatens to tear off his ear if he comes back. Buchi interrupts the story when he sees a beautiful Siamese cat and goes after her, but greets Rudolf.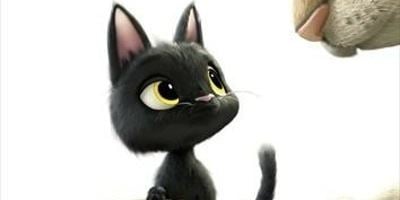 Returning to the temple, Gottalot after learning that Buchi had told Rudolf about his past, Gottalot explains that next to the devil's house is where its owner lived until he went to the United States, leaving it. but it taught him one thing, the ability to read. After Gottalot and Rudolf meet Devil, Gottalot explains that since he became a stray, Devil has looked down on him. After meeting up with Buchi, Gottalot and Rudolf infiltrate the school and enter a classroom, where Rudolf and Buchi become curious about books, encouraging Rudolf to learn to read while Gottalot says Rudolf will also have to learn to write. days passed as Rudolf learned to read, write and understand Japanese characters. one day when one of the teachers is watching TV, Rudolf sees his hometown, which is Gifu, which is known for its cable cars and castles. even knowing that Gifu is more than a hundred miles away, Rudolf decides to find a way home by getting on a truck bound for Gifu, but what he got into was a freezer truck. Gottalot and Buchi chase the truck and retrieve Rudolf (frozen in a small block of ice) and free him. but Gottalot blames Rudolf for nearly freezing to death.
Autumn has arrived, and when a poster on a tour bus for Gifu, Rudolf and Gottalot ask Buchi, who is attracted to a Scottish Fold Cat named Misha who tells them the bus will arrive on November 10th at 6:30 am. . Later in the day, Gottalot was injured by Devil. Then, Rudolf tells Buchi to watch over Gottalot as he warns the teacher and leads him to Gottalot, the teacher says that Gottalot is still alive as he takes the injured cat to a doctor for medical treatment. Buchi explains to Rudolf how Gottalot got hurt. the teacher then tells the cats that Gottalot will stay with him as he will need to rest for 2 weeks. At the Maestra's house, Gottalot apologizes for making Rudolf worry, as Rudolf thanks him for watching over him as he greets him. Rudolf then faces Devil in a fight and despite Devil having the home advantage, Rudolf (with Buchi feint) beats Devil. But since Devil can't swim, he asks for help. Rudolf and Buchi then make him swear he will never bully any cat again, which Devil agrees to. Rudolf returns to Gottalot, who says the tour bus has left, so he won't be returning to Gifu. As the month went by, Gottalot has fully recovered but doesn't come out much. In the spring, Buchi and Misha stay together and Devil calms down after their fight and explains that before Gottalot's owner left, Gottalot and Devil were good friends, but broke up when Gottalot became a stray. The devil then asks Rudolf to give his food to Gottalot as a sign of his apology. Later, Gottalot helps Rudolf to know the license plates of the cars, indicating where they come from, along with the Chinese text. One night,
The next day, Rudolf greets Gottalot, Buchi and Misha as the truck he is currently on goes to different prefectures, passing from one truck to another. but despite one of the trucks puncturing a tire, he manages to go home, but, when he enters the house, to his great surprise, he discovers another black kitten who happens to be Rudolf's younger brother, who lived in the house a year after Rudolf it was gone. knowing that the family cannot have more than one cat, Rudolf leaves and returns to Tokyo. upon returning to Tokyo, Rudolf sees Buchi and Misha and says he has decided to stay in Tokyo. Then he sees Gottalot, who said he was leaving, but his former owner who made a lot of money in America after selling his business is back. Later in the night, Gottalot, Buchi, Misha, and Rudolf (who is renamed Crow) along with some stray cats have dinner. They also learn that the devil can swim. While the other cats are having fun, Gottalot and Crow look at the night sky in anticipation of the future.
Technical data
Original title Rudorufu to ippai attena
Original language Japanese
Country Japan
Year 2016
Duration 90 minutes
Gender adventure
Regia Kunihiko Yuyama, Motonori Sakakibara
Subject Mikhail Soloshenko, Yōichi Katō
Film script Mikhail Soloshenko
Producer Yoshio Nakayama, Minami Ichikawa, Nobuiku Suzuki, Toshiaki Okuno, Yoshitaka Toge, Keiichi Sawa, Masaya Yabushita, Kiyoshi Nagai, Mika Nakamura, Yoshitaka Hori, Yoshikazu Kumagai, Eisaku Yoshikawa, Ken Sakamoto
Executive producer Daisuke Kadoya
Production house Sprite Animation Studios, OLM, OLM Digital
Distribution in Italian Mediterranea Productions
Photography Mikhail Soloshenko
mounting Mikhail Soloshenko
Music Naoki Satō
Entertainers Mikhail Soloshenko
Wallpapers Mikhail Soloshenko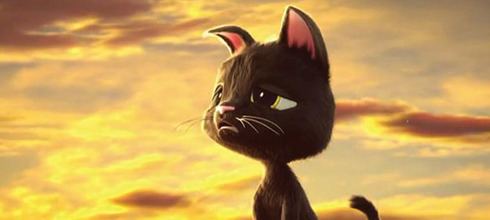 Original voice actors
Mao Inoue: Rudolf
Ryôhei Suzuki: I have a lot / Tiger
Norito Yashima: Buchi
Arata Furuta: Devil
Nana Mizuki: Misha
Rio Sasaki: Rie
Akio Ōtsuka: Master Kuma
Italian voice actors
Lucrezia Ward: Rudolf
Andrea Ward: I have a lot / Tiger
Alessio Ward: Holes
Mario Bombardieri: Devil
Silvie Gabriele: Misha