The Magic of Stella manga ends in 3 chapters
Stella's Magic (Japanese: ス テ ラ の ま ほ う, Hepburn: Sutera no Mahō) is a Japanese manga series by cloba.U, published in Hōbunsha's Time Kirara Max magazine in the October 2012 issue. It was collected in six tankōbon volumes at beginning January 2018. An adaptation of a Silver Link anime television series aired in Japan between October and December 2016
Story
Upon enrolling in high school, Tamaki Honda joins the club to make Dojin games known as the SNS Club. Together with programmer Shiina, writer Ayame and composer Kayo, Tamaki begins working as an illustrator for the club's next game. .
Characters
Tamaki Honda
The main heroine, who becomes the illustrator of the SNS Club. As a fan of hard-boiled shōnen manga, his art style tends to focus on gruff-looking men. She is very fond of her father.
Shiina Murakami
The president of the SNS Club who acts as a programmer. She is often calm and pessimistic.
Ayame Seki
The screenwriter of the SNS Club. She thinks of writing adult stories under the pseudonym "Iris" which she is a little embarrassed about.
Kayo Fujikawa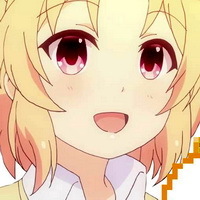 The composer of the SNS Club. She works part-time as a waitress in a family restaurant.
Yumine Fuda
Tamaki's best friend, a member of the school's Illustration Club. She is a fujoshi who likes to draw boy 's love art.
Teru Hyakutake
Former illustrator and former president of the SNS Club who is currently in college.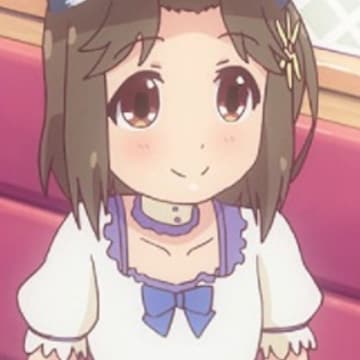 Minaha Iino
A Club member starting to help out with SNS Club games as a second artist. She admires Iris, but isn't convinced that Ayame is really her.
Natsu Iino
Tamaki's classmate and Minaha's older sister.
Haruma Seki
Ayame's younger brother.

Marika Shimizu
Tamaki's classmate, who is half Caucasian.
Technical data
Mango
Written from Cloba.U
Published from Houbunsha
Magazine Manga Time Kirara Max
Publication date October 2012 - present
Volumes 6
Anime television series
Regia Shinya kawatsura
Produced by Hiroyuki Kobayashi, Shousei Itou, Fuminori Yamazaki, Sachi Kawamoto, Noritomo Isogai, Jirou Nakagawa
Written by Fumihiko Shimo
Music by Rio Kouyama and Mako Kuwahara
About us Silver Link
Network AT-X, Tokyo MX, TVA, MBS, BS11
Date 1st TV 3 October - 19 December 2016
Episodes 12 (complete)
Relationship 16:9
Episode duration 24 min
1st Italian streaming. Daisuki (subtitled)